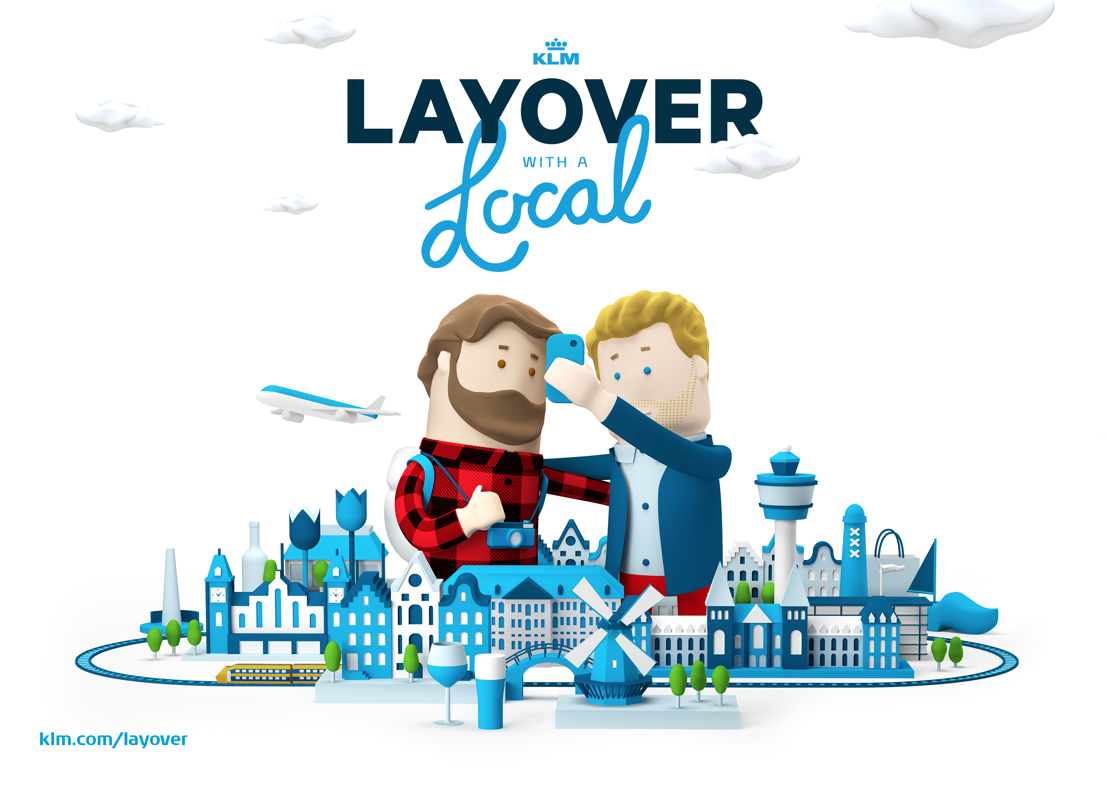 Achtung! lanceert Layover with a Local voor KLM
Dinsdag 23 februari 2016 — Layover over with a Local, een nieuwe service van KLM, koppelt Amsterdammers aan passagiers die een overstap maken op Schiphol. De reiziger en de Amsterdammer ontmoeten elkaar op Centraal Station om vervolgens samen in een café van een gratis drankje te genieten.
Door de komst van de app kunnen reizigers kennismaken met het centrum van Amsterdam en hoeven zij zichzelf tijdens de overstaptijd niet meer te vervelen op Schiphol. Bij het koppelen van passagiers aan locals wordt rekening gehouden met interesses en taalvoorkeur.
Nadat de reiziger op Schiphol is gearriveerd, geeft de app instructies aan de reiziger en een gratis NS-retour naar Amsterdam Centraal. Op het station van Amsterdam wacht de local de passagier op. De app zorgt ervoor dat de reiziger weer op tijd terugkeert naar Schiphol voor de volgende vlucht.
Elke Amsterdammer die meedoet maakt kans op gratis KLM tickets naar het land van de reiziger.
De KLM reizigers en de locals uit Amsterdam kunnen zich inschrijven op www.klm.com/layover. Zij ontvangen een e-mail zodra de app live gaat.
Voor deze campagne is ook een animatie video gemaakt waar in de service wordt uitgelegd en een voorproefje geeft van een Layover ervaring: https://vimeo.com/155943716
KLM - Layover with a Local