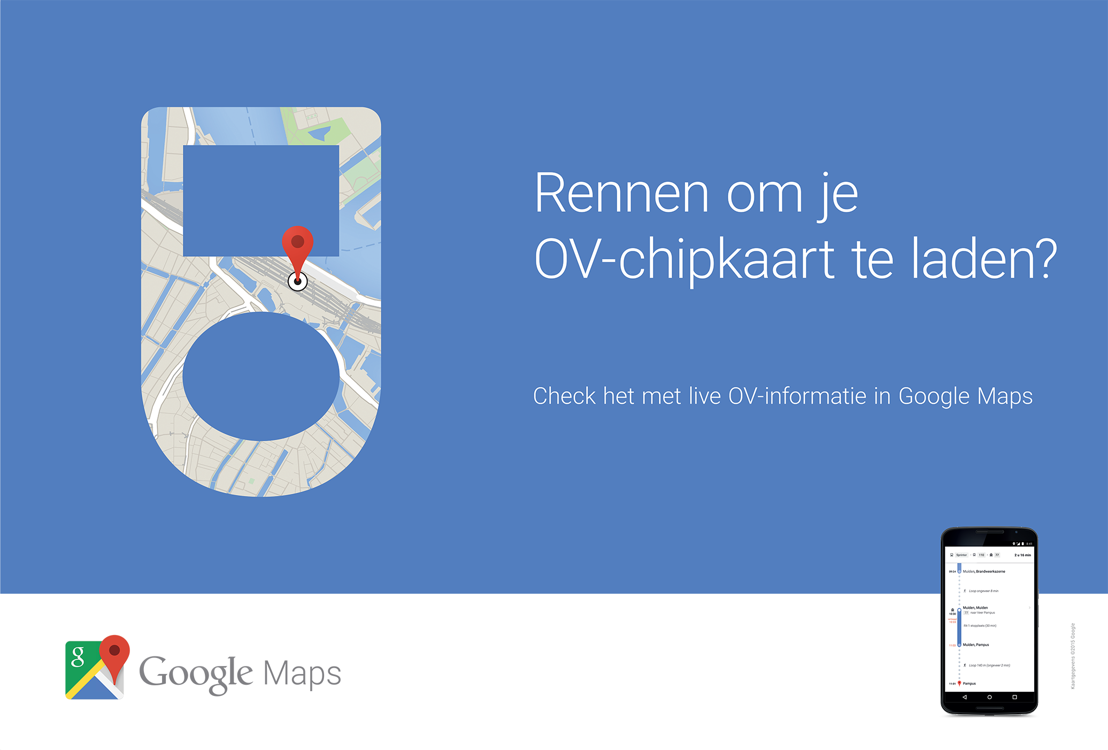 Google en ACHTUNG! helpen reizigers
Dinsdag 16 juni 2015 — Google Maps bevat voortaan ook live OV reisinformatie. ACHTUNG! ontwikkelde een campagne waarmee reizigers direct met deze nieuwe feature aan de slag kunnen.
Sinds deze maand integreert Google in Maps actuele informatie over het Openbaar Vervoer. Reizigers weten zodoende precies waar ze aan toe zijn, of het nu gaat om wijzigingen van perrons of vertragingen en precieze vertrektijden. Dat voorkomt niet alleen teleurstellingen, maar geeft reizigers bovendien de kans hun wachttijd beter te besteden. Met een landelijke outdoor campagne op alle wachtplekken in Nederland geven Google en ACHTUNG! antwoord op typische reisdilemma's: Heb ik nog tijd om m'n OV op te laden? Ben ik wel op tijd voor het eten? Is er nog tijd voor koffie? Ook online worden reizigers gemotiveerd het meeste uit hun reistijd te halen.