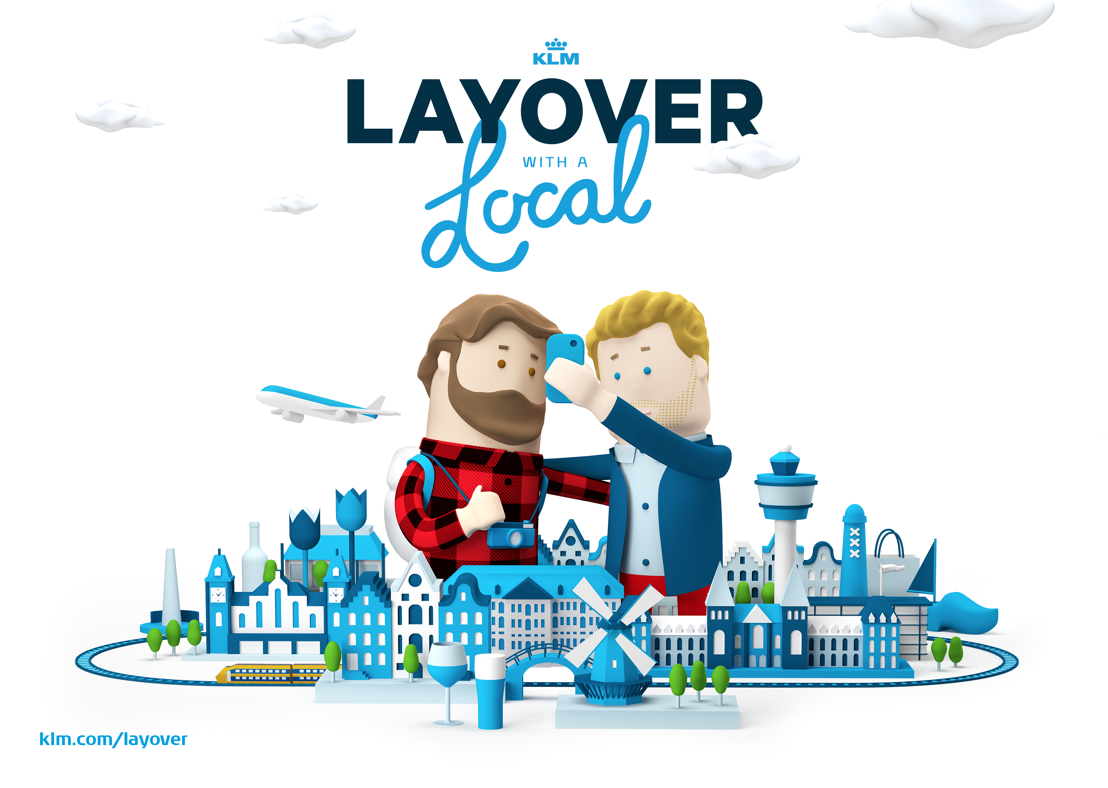 KLM connects transfer passengers to Amsterdam locals
The 'Layover with a Local' app turns a transfer on the airport into a city trip to Amsterdam.
Tuesday, February 23, 2016 — 'Layover with a Local' connects travellers, waiting for a flight at Schiphol airport, to locals in Amsterdam who'd like to meet new people. This way travellers with a layover, can get an authentic Amsterdam experience during their limited time in Holland.
Layover with a Local is available for travellers with a layover of 6 hours or more at Amsterdam Airport Schiphol. Travelers are matched with a local based on languages and interests.
After touching down in Amsterdam, the app provides travelers with clear instructions and a free train ticket to get to the city center, where the local picks up the traveler. They can visit one of the selected bars for a free drink and get notified when it's time to get back to the airport.
Locals that participate, have a chance to win two airplane tickets to the country the traveler is from.
Both travellers & locals can pre-register at www.klm.com/layover. They will get a notification when the app goes live.
The campaign is promoted with a animation film that explains the service and gives you a glimpse of what the experience could be like: https://vimeo.com/155943716