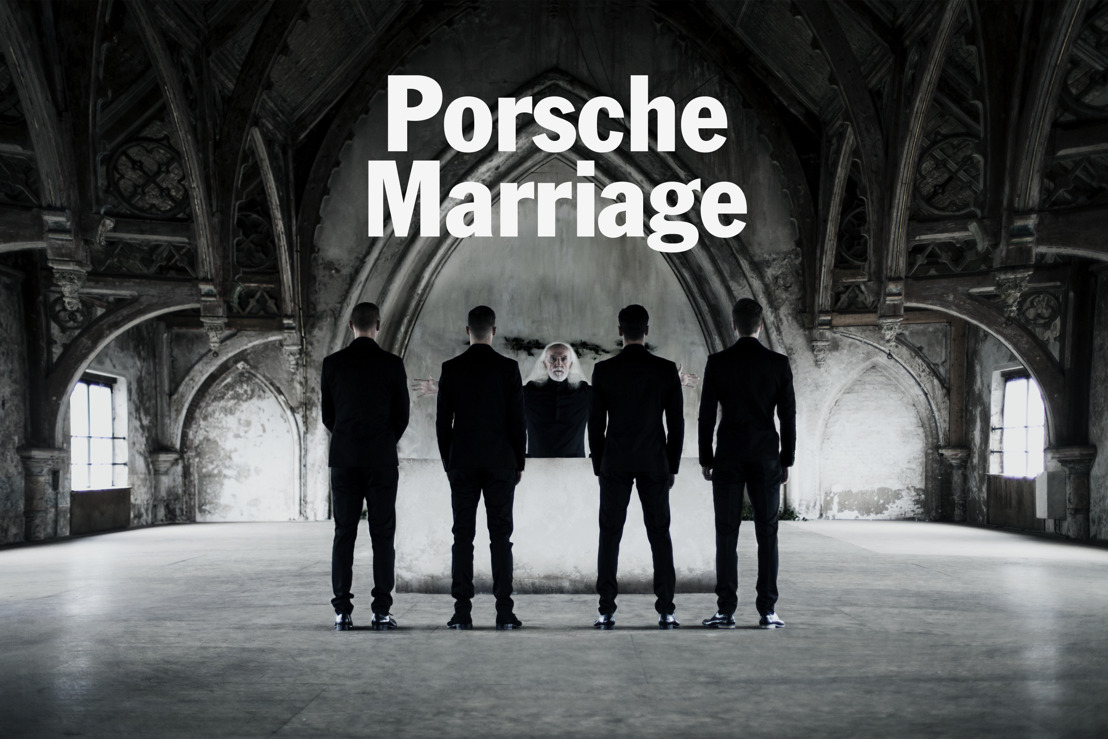 Porsche organises polygamous marriage for the launch of Share a Porsche
Porsche presents 'Share a Porsche', a revolutionary service that gives everyone the chance to share a Porsche together with a group of friends. To launch this service, Porsche puts friendship to an uncommon test: is a group of four friends prepared to officially get married in return for a Porsche 911?
Thursday, April 21, 2016 — Wedding ceremony in India
The wedding ceremony will take place in Kinnaur, India; one of the few places in the world where group marriage is practiced. Friends can propose to each other at www.porsche.nl/marriage until the 31st May. The selected group of friends will travel to Kinnaur and marry together in a local ceremony. Once married, each of the newlyweds will get a key to their dream car. There will be no need for a prenuptial agreement, since the Porsche will be their one and only shared possession.
The wedding gift: a Porsche 911
The prize is a Porsche 911 Carrera that the friends can share for a year with the help of the Share a Porsche app. They will enjoy all the benefits of the Share a Porsche service, not having to worry about administration, taxes or insurance fees, so the only marital disputes might be about who forgot to fill up the tank.
About Share a Porsche
Those who are hesitant about tying the knot with their friends can also get their shared Porsche on the Share-a-Porsche (www.shareaporsche.nl) website. Official Porsche dealers welcome groups of two, three or four people, offering some of the most iconic Porsche models - 911, Boxster and Cayman - for a duration of one or two years. The Share a Porsche app calculates the cost for each user based on the desired mileage per user, number of friends and duration.
Share a Porsche is a joint development of Porsche Netherlands, Vodafone Automotive and Kraftwerk. The campaign is developed by Achtung! as part of an ongoing collaboration with Porsche Netherlands. Previous initiatives include 'Decided by Drivers', letting Porsche drivers decide on the price for service and 'Addiction', proving that Porsche has characteristics of addictiveness.