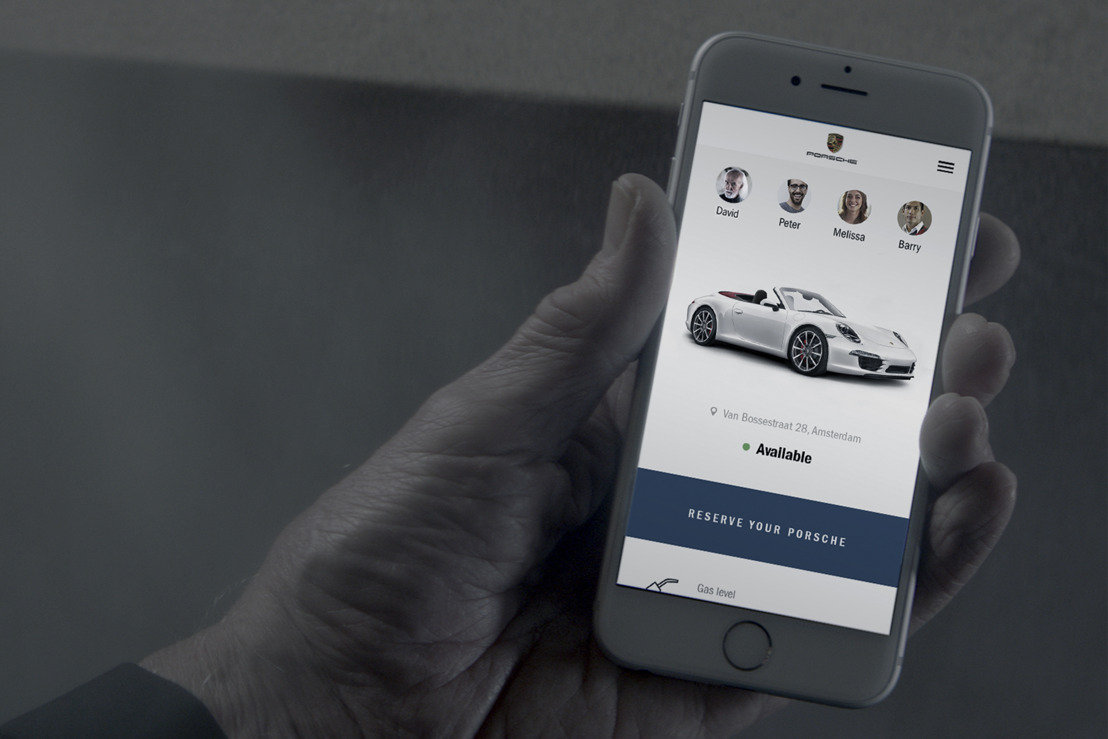 Share a Porsche between friends
Porsche introduces 'Share a Porsche', a unique, Dutch concept that makes driving a Porsche more accessible. with Share a Porsche it becomes possible to share a Porsche with 2, 3 or 4 friends without buying one. This is possible thanks to a lease where each participant pays a fixed amount, which includes all costs (maintenance, taxes, insurance etc.). Through the Share a Porsche app the group can plan drives and get information about the status of their car.
Thursday, April 21, 2016 — Share a Porsche
Official Porsche dealers welcome groups of two, three or four people, offering some of Porsche models - 911, Boxster and Cayman - for a duration of one or two years. The Share a Porsche app calculates the cost for each user based on the desired mileage per user, number of friends and duration. In the fixed costs all the costs are included: maintenance, taxes and other costs. The participants can maintain and fix their car at their local Porsche dealer. Drivers only have to take care of the fuel. At the end of the leasing contract, the Porsche can be delivered at the dealer, where participants can choose to purschase it.
Smart app
The participants can manage their Sharing with the Share a Porsche app. This app shows where the Porsche is locate, gives information about the drives of each person in the group and shows the amount of kilometers that have been driven. The calendar makes it easy for each participant to book the car for their desired dates and times and contact the Porsche dealer.
Share a Porsche is a joint development of Porsche Netherlands, Vodafone Automotive and Kraftwerk. The campaign is developed by Achtung! as part of an ongoing collaboration with Porsche Netherlands. Previous initiatives include 'Decided by Drivers', letting Porsche drivers decide on the price for service and 'Addiction', proving that Porsche has characteristics of addictiveness.
Marrying for a Shared Porsche
Last month Porsche introduced 'Share a Porsche' service to the public. To launch this service, Porsche puts friendship to an uncommon test: is a group of four friends prepared to officially get married in return for a Porsche 911? Already 876 friends got engaged in a polygamous marriage. Close friends can still sign-up to get married and win a Porsche until the 31st of May. Then one group of four friends will be selected to travel to India for their marriage ceremony.