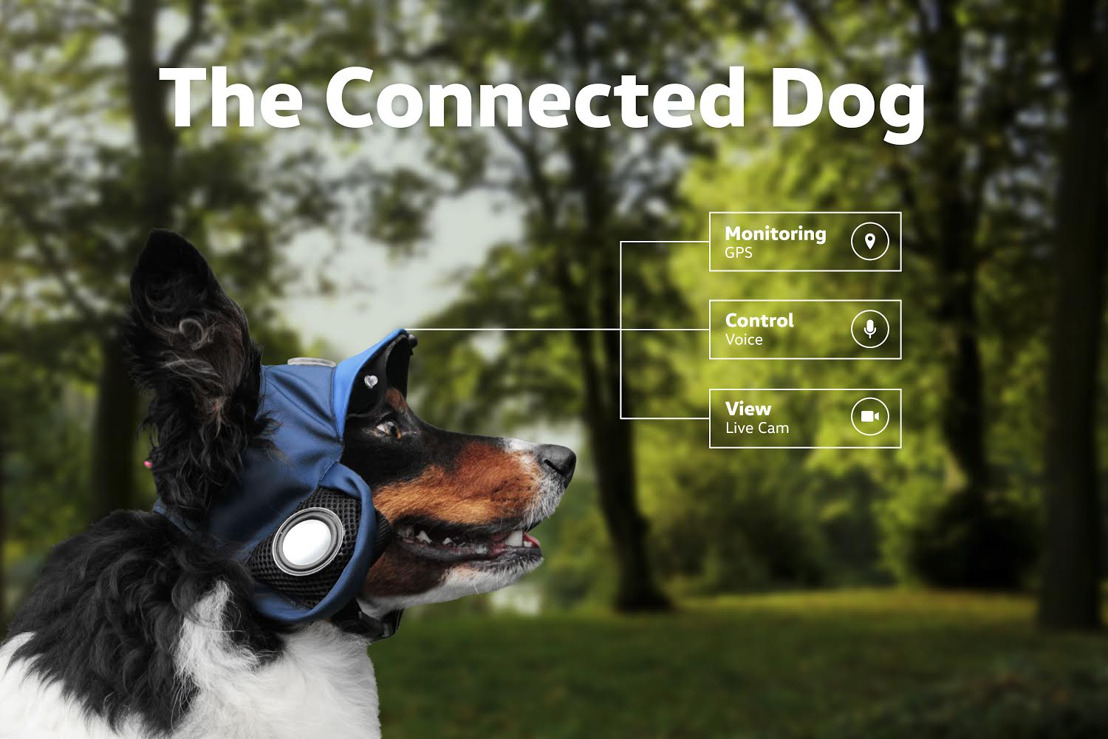 Who let the dogs out? Volkswagen just did.
Volkswagen presents the 'Connected Dog'. With Volkswagen's latest prototype, dogs can now walk themselves.
Wednesday, March 2, 2016 — Everything in our world is becoming more and more connected. Last year, Volkswagen demonstrated their typical brand of accessible innovation by introducing a stroller (https://www.youtube.com/watch?v=w-k2suYYXt8) that could brake automatically. Volkswagen continues to showcase their innovation for the people with a film where the newly launched My Volkswagen app is connected, not to a car, but to man's best friend. A film was made in collaboration with Dutch dog whisperer Martin Gaus about the new app. The film shows the Connected Dog at work: an app connected to a smart cap that allows the dog to be in full control of his life.
Just like the My Volkswagen app, the Connected Dog is designed to make the owner's life easier. The owner no longer needs to be present to walk the dog. After he remotely unlocks the doggy door, he is able to track the dog through both GPS and a live cam, whilst the application enables the ability to provide the dog with location-specific voice commands and rewards for spotless behaviour (or 'being a good boy')